Which electric oral adjuncts do I recommend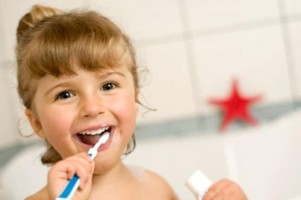 The most recent and common question regarding oral care that
I receive is which electric toothbrush / oral care devices do I
recommend. To answer this, I take in to consideration several
factors - ease of use, manuverability in the mouth, ability to
deliver therapeutic agents such as flouride or antiseptics and
tissue responses.

You really do not need to get hung up on price or what is
trendy to see effectiveness of these devices; as clinicians it
is important to keep in mind that not only are we treating oral
tissues but also the person's ability to attend to hygiene
given his / her dexterity.

I have observed over the years that smaller sized brushheads /
applicators have better manueverabilties especially in smaller
mouths. Additionally, it is NOT necessarily a good thing for
a device to do several things at once. A toothbrush that while
applying toothpaste to the teeth is also concommitantly
washing it away with a water stream is a good example of this.
Also, portable battery operated devices tend to loose power and
not perform as well as those that can be charged / plugged in to
AC outlets. The more the device can extend its clensing ability
it into deeper pocket areas around teeth increases its ability to
give a good tissue response. And of course it the cases of oral
irrigators like the WaterPik, if you are not keeping your head
down toward the sink but instead trying to look into the mirror,
you are going to create more of a water splashing mess than is
necessary.

So now that I have given you some of my clinical observations,
you can make a little bit better decision as far as what to buy
and what parameters to look for.
Read more
Send Comments [email protected] Tuesday, December 20, 2022